One particular dress really caught my eye when I watched an episode of Project Runway. The contestants had to use inspiration from a museum in LA and Gordana, one of the contestants, chose a wonderful painting from Monet. I love the dress she made. It's so beautiful. She really took the painting and made it into a dress. Just wanted to share.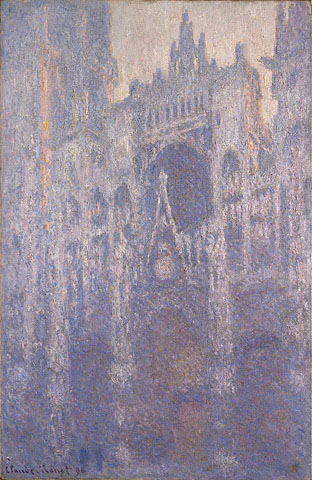 The portal of Rouen in Morning Light by Claude Monet, 1894
The dress by Gordana Gehlhausen, Challenge of Project Runway
Have a nice weekend!
Karin.